Artists to Watch: MaDora Frey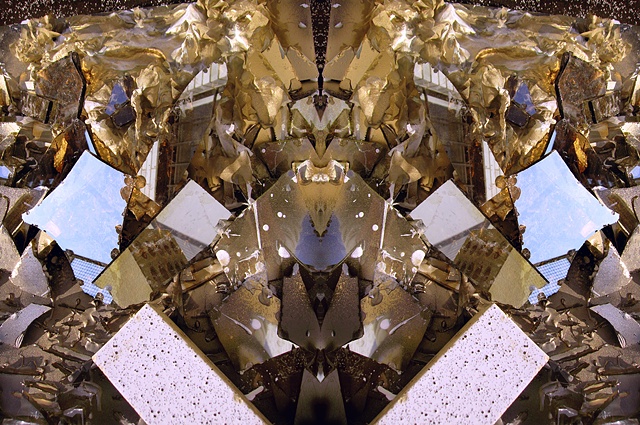 Take a closer look and see what you find.
Whether you're a fine artist, photographer, or just an admirer of the strange and puzzling, you're bound to find something interesting in MaDora Frey's digitally warped rorschach photographs. A closer look at each piece reveals textures and images that are evocative of New York City, which is one of her main inspirations for her urban romantic pieces. I've fallen head over heels with her work, which I've had the pleasure of seeing in person many times; there really is something magical about the images that suck you in and plays tricks with your mind. I recommend seeing these larger-than-life pieces up front and close if you get the chance!